Give to the Shawi Discipleship Center!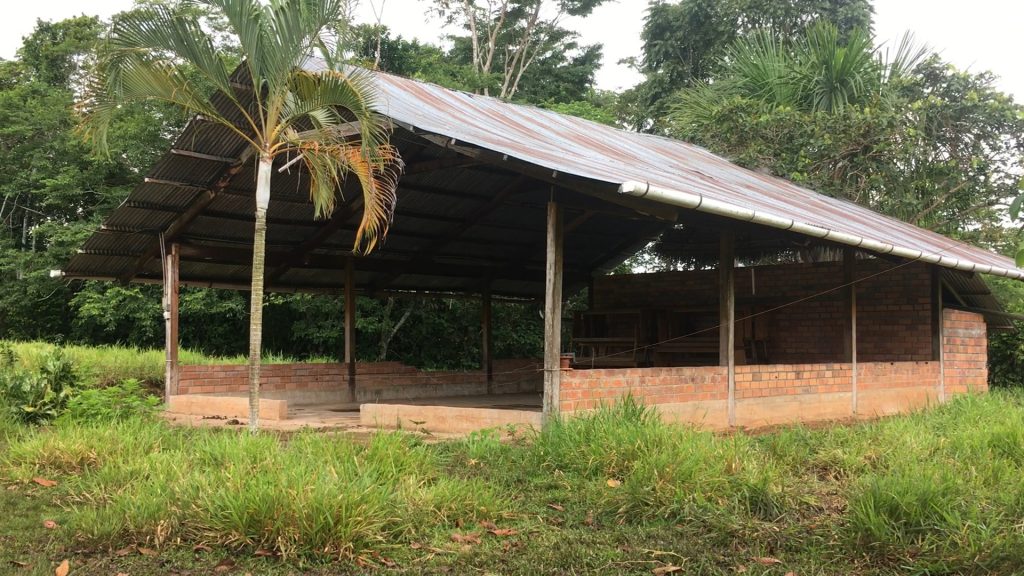 In the jungles of Northern Peru live a group of people called the Shawi. They live in small villages mostly only accessible by river or by foot. But no place is too remote for God. People are coming to Christ, churches are being planted, and lives are being transformed.
There are many new believers among the Shawi and they have a hunger for the word of God. They often walk 4-6 hours through thick jungle just to hear the word proclaimed. But they need more and are asking for more. They are asking for training and discipleship.
Josh and Jennifer Hire have lived in Peru for three years and God has called them to help in this important task of discipling the new believers. Therefore, they are working on a property owned by Missionary Ventures to turn it into a discipleship center for the Shawi. They have a vision of creating a place where new believers can come and stay and be fostered in their new faith. A place to ask questions, study God's Word, and dig deeper. The ultimate goal is that these new believers can return home to their villages and make new disciples.
The needs for the Shawi Discipleship Center are great. There is a need for housing, water, electricity and infrastructure rehab. Also the cost of staff and hosting disciples is great. Please consider supporting this important work as together we work to make disciples of all nations.
B
y clicking the above button you agree to have your debit or credit card charged. Please review your submission, click DONATE NOW ONLY ONCE. 
For additional questions please read our FAQs or contact nancy.long@mvi.org.