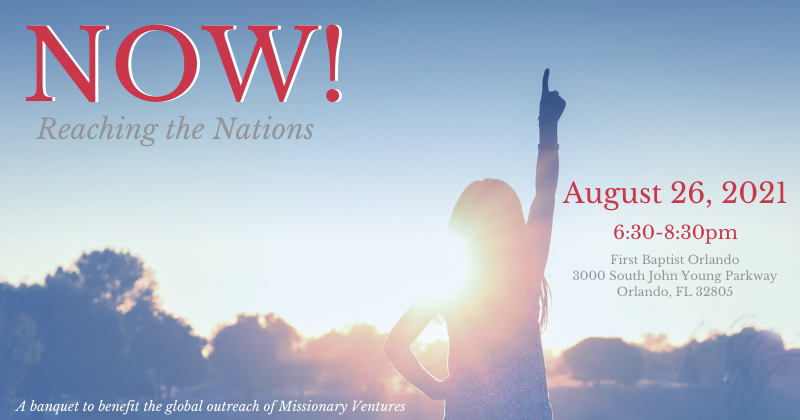 Please join us for a banquet to benefit the global outreach of Missionary Ventures.
August 26, 2021
6:30 PM – 8:30 PM
FIRST BAPTIST ORLANDO,
Faith Hall
3000 SOUTH JOHN YOUNG PKWY
ORLANDO, FL 32805
The pace in which the gospel is moving throughout the earth is accelerating. NOW is the time to preach the Good News to the ends of the earth. NOW is the time for greater impact. Join us for an evening of fellowship, food, and inspirational stories from around the globe.
Reservations are required. Adults only please.
We look forward to celebrating with you and giving you an opportunity to participate in what God is doing through MVI.