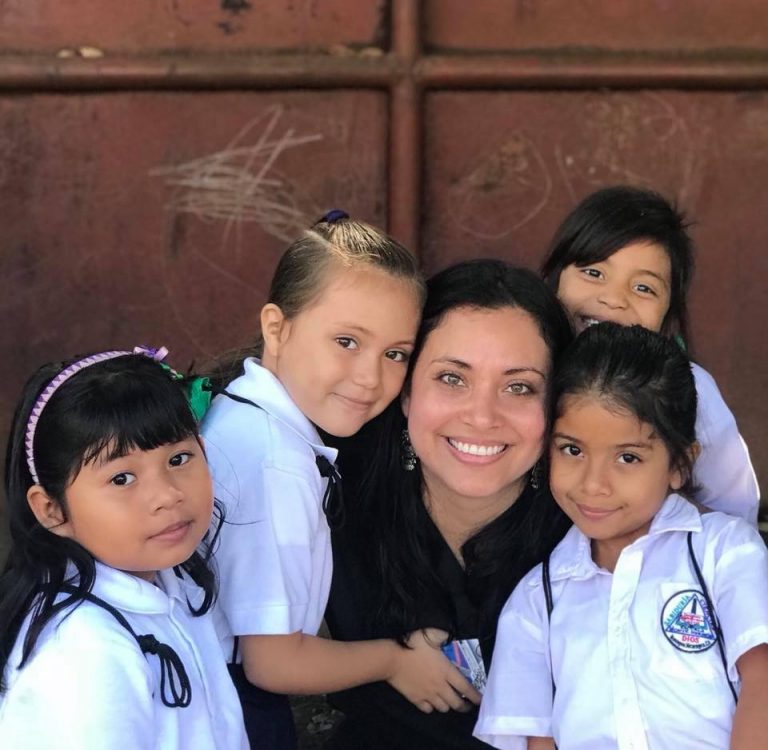 By Alejandra Navarrete, Nicaragua Christian Academy 
Dr. Jill (Aragón) Neely graduated from Nicaragua Christian Academy in 2004, and currently serves as the Global Health Fellowship Director at the University of Alabama at Birmingham Medical Center. Jill trains physicians that want to be missionaries in other countries by teaching them the basic skills they need in order to become successful medical missionaries. 
"God gave me the vision to start this fellowship, and it has been amazing to see how He has opened so many doors already." In addition to training doctors, she has dedicated the last 14 years of her life to organize medical teams that come and serve in Nicaragua by providing medical, dental and eye care. These teams work with local churches, and many of the patients end up becoming active members of these churches.
When asked about her days in NCA, Jill brings back the memory of driving by the school all the time, "I used to pray that one day I would study there and when I was in the 9th grade, God answered my prayers in a powerful way…it was the education and people that I met there that altered my future for the better. I know for a fact that without NCA, I would not be where I am. Special thanks to Mr. Kynast, Joel Huyser, and Eric Loftsgard for giving me a chance when I could barely speak English!"
This is just one example of what Missionary Ventures is doing around the world to impact nations for Christ. You can help us continue the work of empowering God's people by supporting our Core Mission.