Vanuatu: A Community Transformed
On an island in the South Pacific, an impoverished community living in squatter shacks was struggling to find hope.    
This community is called Blacksands, on the island of Efate, one of the 80 small islands that make up the Republic of Vanuatu. Missionary Ventures Australia has been partnering with Pastor Zebedee Tanga and his church since 2003. They have worked together on a number of islands in some very remote villages as MVA sought to serve Ps. Zebedee in his vision to reach his entire country for Christ.  In 2009 Blacksands came to the attention of Pastor Zebedee, who lived 20 minutes away in Vanuatu's capital city, Port Vila.  During 2009, MV Asia Pacific director Phil Plowman visited Blacksands with Ps. Zebedee and their hearts broke when they saw the poverty, living conditions, and lack of hope at Blacksands. "We both felt God was calling us to focus our ministry together on Blacksands going forward," Phil remembers.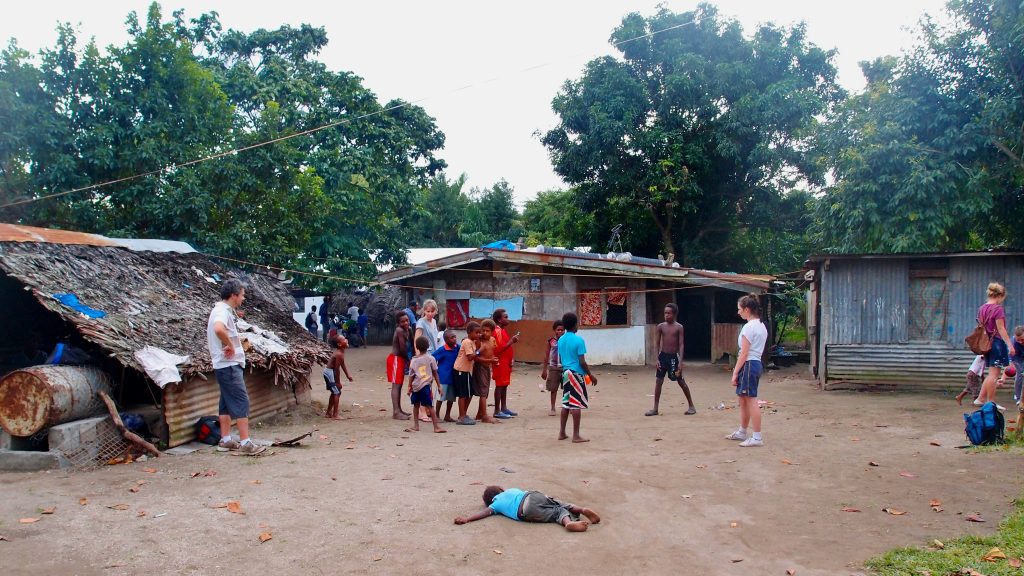 Soon, MVA helped facilitate a youth team from Tasmania to visit Blacksands. This was the beginning of transformation. The team cleaned up the trash around the village and helped provide clean drinking water. In the following years, other MVA teams were sent out to do construction, teaching and hold medical clinics to meet the health needs of the community. A church was planted, and a local pastor appointed to look after this emerging community. People began to take notice of the transformation, and a Port Vila newspaper even wrote an article about Blacksands, noting that the crime rates were dropping.  Hope was beginning to emerge.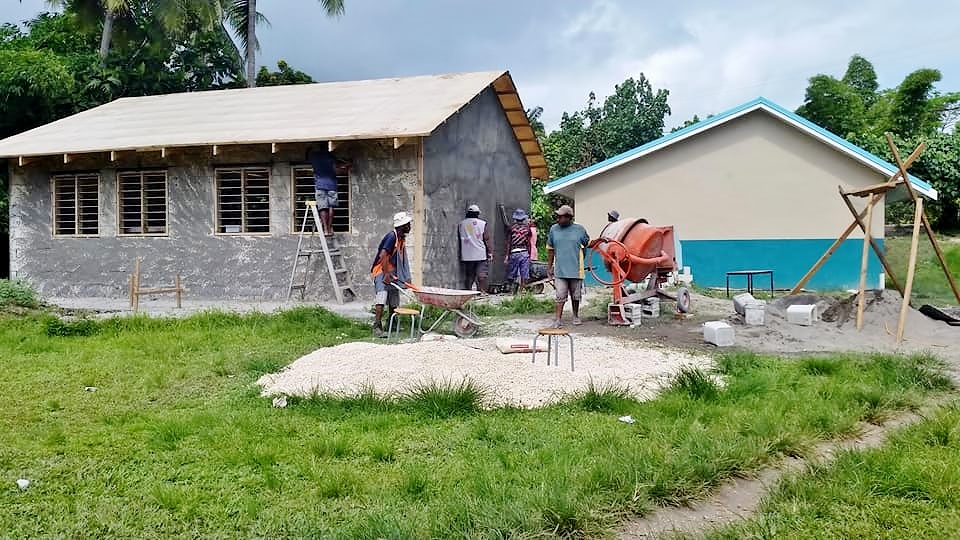 MVA continued to help this community break free from the poverty cycle. A multi-purpose building was completed in 2012, and it was immediately used for church services, a school, community activities, and as a tropical cyclone shelter.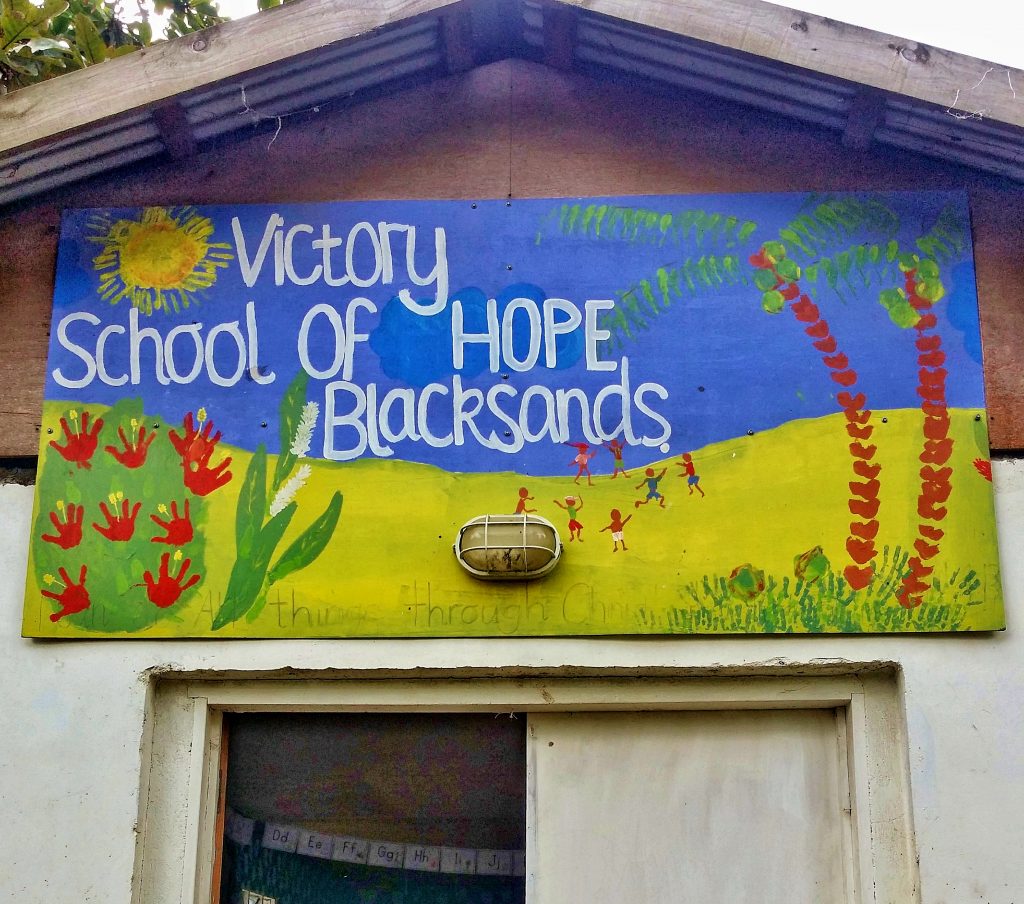 Now the community has modern school buildings and facilities for the more than 200 students, and it is growing each year.  "God has done great things," says Phil, quoting Ephesians 3:20. "Community transformation has come, breaking the poverty cycle and bringing God's kingdom to Blacksands, making it a clean, safe, and thriving community where families can grow, kids can learn, play, and build their faith in the Lord. So many churches, schools, and individuals working together have made this transformation possible. The vision continues and the best is yet to come."  
What was once a collection of squatter houses making up the Blacksands slum community has now become the transformed Blacksands community of hope.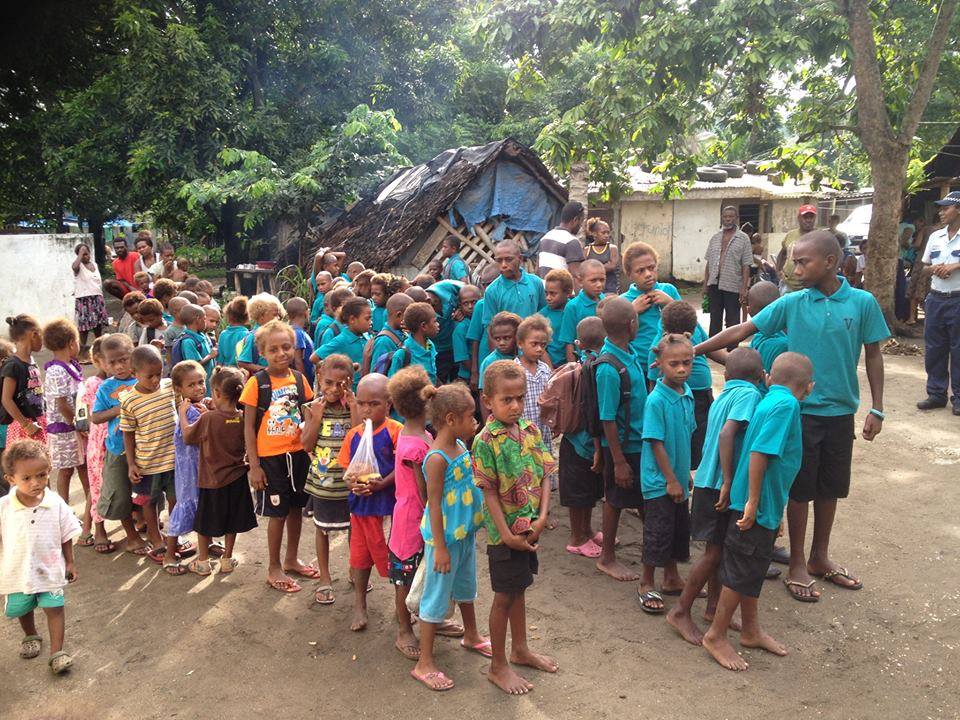 This is just one example of what Missionary Ventures is doing around the world to impact nations for Christ. You can help us continue the work of empowering God's people by supporting our Core Mission.